The Forest Industry Council (Southern NSW) Inc. (FIC) was formed in 1981 as the forum for discussion of matters of common interest to growers, processors and contractors for both softwood plantations and native forests in the South West Slopes of southern NSW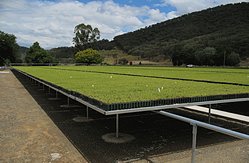 It was established to improve industry safety standards and give the industry a much higher public profile.
A notable first was the development of the Code of Practice for harvesting, which was jointly developed by the Forestry Commission of NSW and FIC in 1983.
The code is reviewed regularly to reflect changes in legislative requirements and community standards.
The Council was also set up to provide a safety and training service for its members because no other service provider existed at the time.
It directly provided services until 1997 when it contracted the Riverina Institute of TAFE to manage the provision of training for the industry.
Through the Riverina Institute, the Council now offers a wide range of nationally accredited courses.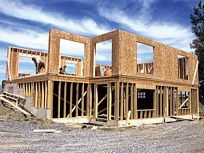 FIC membership ranges from small logging and haulage businesses through multi national corporations. Major members are:
Australia imports about $2 billion worth of paper and timber every year. An in-depth study of the Region in 2002/03 showed the forest sector in the South West Slopes contributed $1.66 billion and generated employment for more than 3600 people in the Region.
FIC members manufacture approximately $900 million worth of forest products each year, which would otherwise have to be imported.
The regional forest product industries are supplied by FIC contractor members who harvest and haul about two million tonnes of pulp and sawlog a year.